Accredited by the American Academy of Sleep Medicine in 2010. Sleep Solutions of Fredericksburg, also known as Sleep Disorder Center of Fredericksburg, was established in 2006 by local physicians who saw a growing need for rapid, reliable diagnoses of sleep disorders in a growing region. Our physicians and highly trained staff look forward to assisting you and your physician with an evaluation for sleep disorders that may include Obstructive Sleep Apnea, Narcolepsy, Periodic Limb Movement Disorder, REM Sleep Behavior Disorder, and others.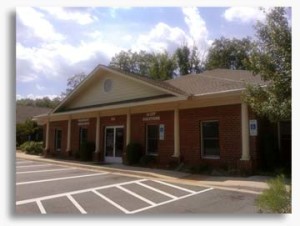 Studies are routinely done 7 nights a week (except certain holidays), and by appointment during the day, to accommodate your busy schedule.  Our equipment and facility is AASM compliant. Each room has a private full bathroom, fully adjustable bed, flat panel television, and ceiling fan.
Studies can only be obtained with a physician's order, so if you suspect that you have a sleep disorder, feel free to click on our information links, but discuss your concerns with your physician or one of our associated sleep specialists.